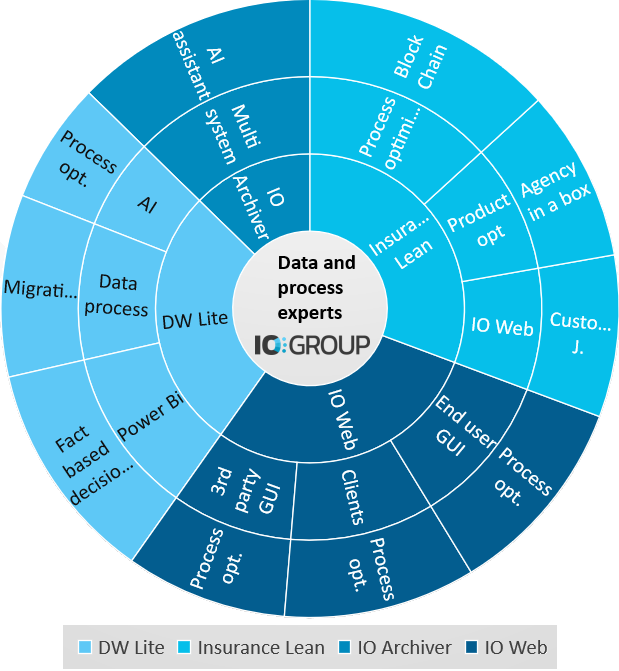 IO Solutions
IO Group brings strong industry knowledge obtained through many years of implementing and supporting Eco-systems. IO Group's objective is to provide solutions that amplify our clients and increase efficiency.
We have demonstrated that our capabilities and the positive business impact our solutions bring to our clients. IO Group solutions and approach can and has already been leveraged in other industries, though focus for now is the insurance industry.
Our continued value is deep business knowledge of the Insurance industry. We have a long and extensive experience from working within the industry as well as from implementing back-end systems.
Our "Solution Wheel" illustrates some of the business and data capabilities IO Group can offer potential clients. All Solution elements in the Solution Wheel is components that fits nicely into existing clients Back-end system(s). We are back-end agnostic and can therefor engage with great flexibility and speed to market. You will find more solution descriptions below as well as you can find some of our project experiences under "Client's experience".
Below you will find a more detailed description of our solution components.